The list of variants is shown in the following order:
the "Painter's choice" variants at the top (if you have a Low, Medium or High license)
the own variants

the variants marked as favorites

the variants already mixed ordered descending by the number of mixes done

the rest of the variants ordered alphabetically
When the variant has been mixed, the number of mixes appears in the blue bubble after the variant name.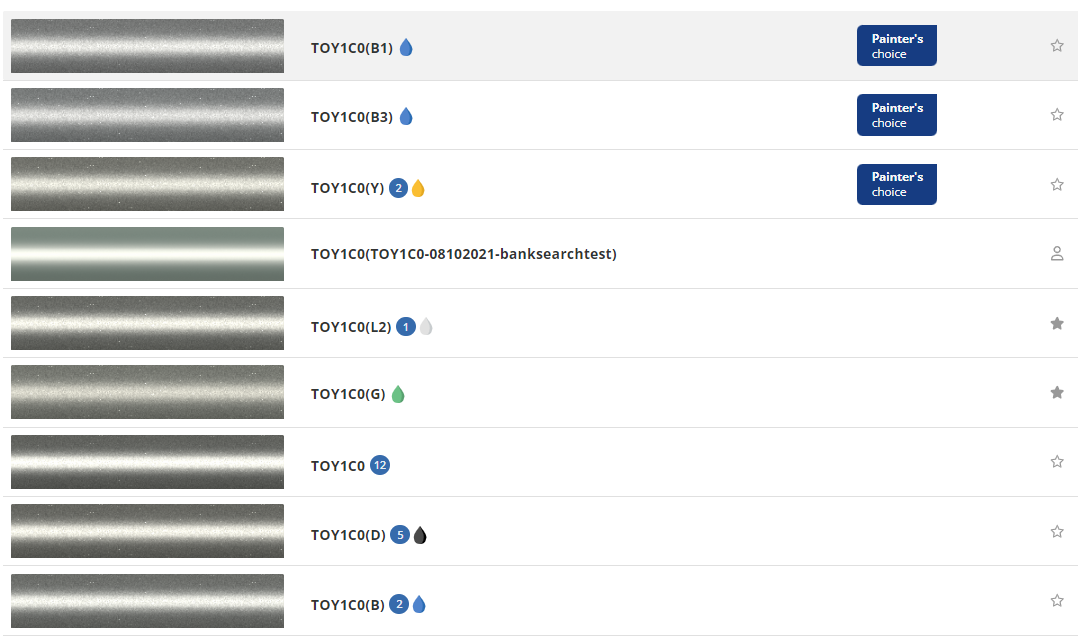 Note: To ensure you always have a formula in your selected toners, you can enable the setting below in your shop. All the settings are located on the Settings >> Config page.