In order to mix a primer, go to the Ancillaries page, tab Primers and select the primer you want to mix.

Note: if you see no primers in the Primers tab, then the Shop Owner needs to configure them first.
The Formula screen appears and you can now indicate the quantity you want to mix.
You can also indicate the RTS components you want to use (hardener, reducer, additive) and the ratio. The RTS components and the ratios displayed are in line with the TDS.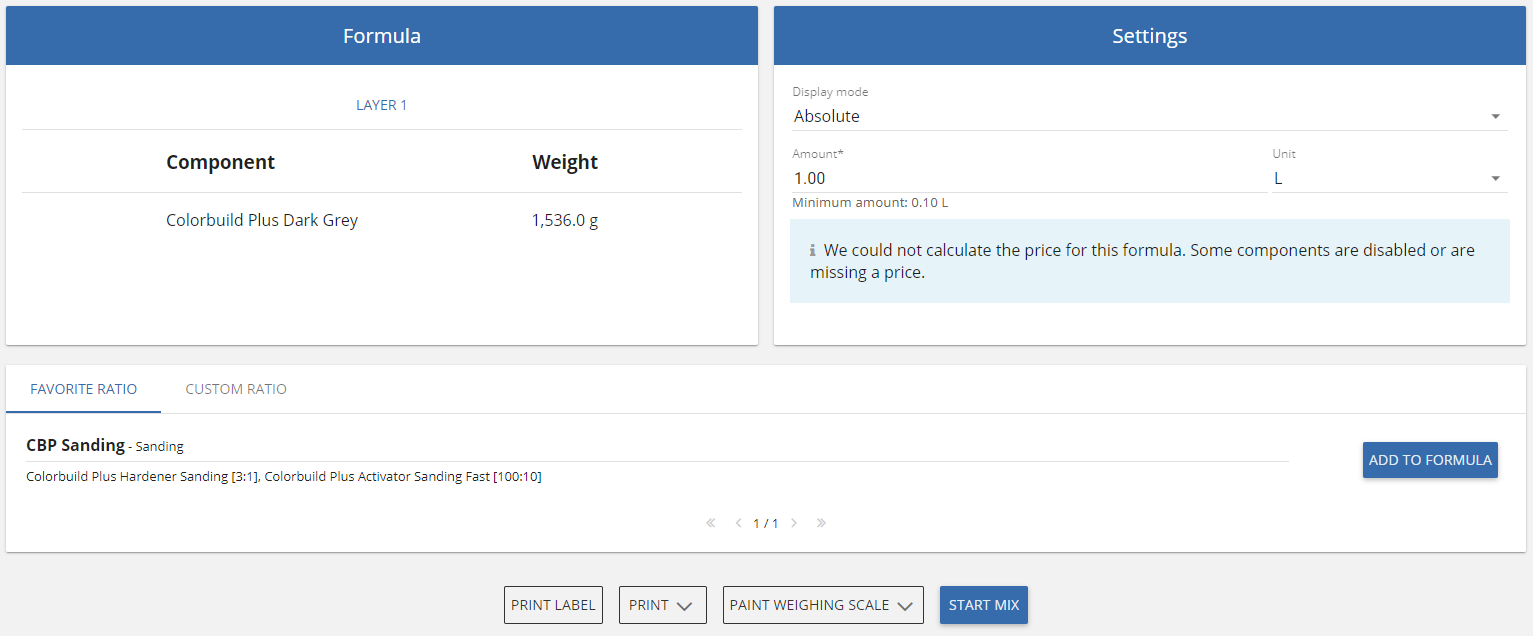 By pressing the START MIX, the Mixing screen appears and you can now finalize your mix, cancel or pause it.
Note: if you overpour, you can recalculate the formula just by clicking the "Recalculate" button.

Once mixed, you will be taken to Mix History screen. Here, you can:
Print the mix label
Mix more
Attach part of the mix to a work order
See more information about the mix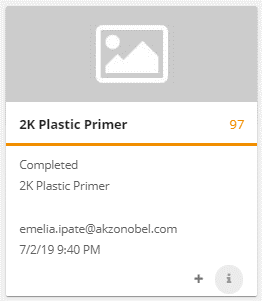 Note: Unlike a color mix, a primer mix does not have a color on display image attached
Example
Situation: John, a painter in MIXIT, needs to repair a color damage that requires the application of a primer.
Steps:
John selects the primer
John creates the mix formula, mixes it over the scale and sprays it