In MIXIT it is possible to export a measurement, these measurements can be used to share it with other MIXIT Shop or Color Manager users. 
There are two export formats available XML and JSON. 
XML Export
The XML export can be used to share measurements between other MIXIT Shops and Color Manager. 
JSON Export 
A JSON Export is required when there is a color complaint. A JSON file is needed for our internal Color Development software. 
How to Export a Measurement
Go to the measurements page, find the measurements you want to export, and click on the 3 dots at the bottom right of the tile.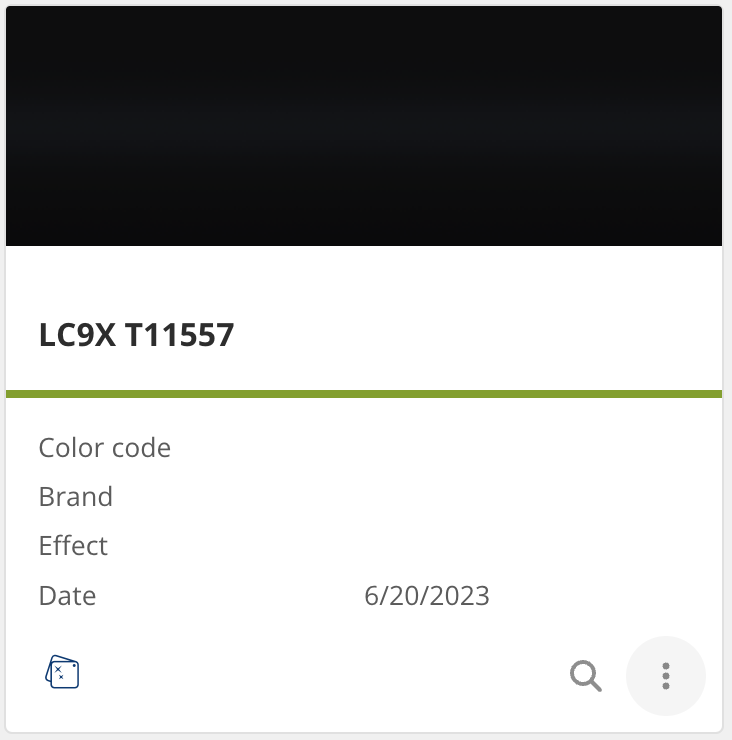 Go to "Export measurement", then select the export file needed.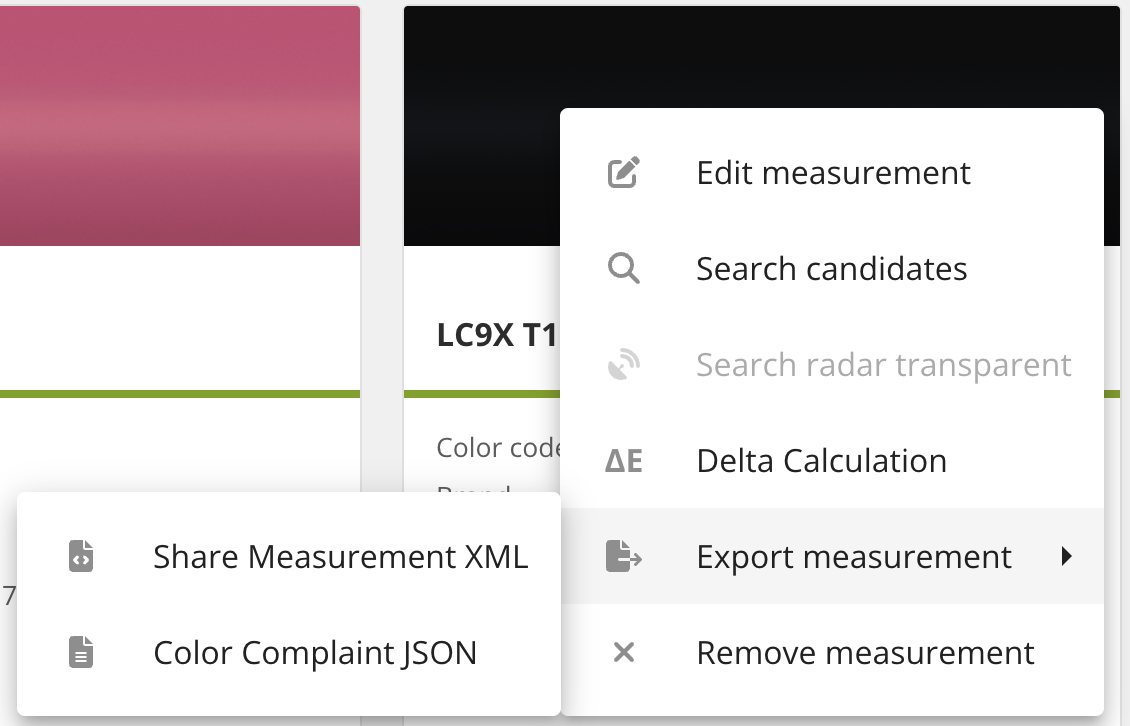 The export file will be downloaded and stored in the download folder. The name of the file starts with "measurement" with a long code of numbers and letters, for example:
"measurement-073d1802-3756-4fee-99cb-d49f6fd3cad9.xml" or 
"measurement-f9ecffcd-f31b-48d0-8d96-2fa691b46896.json"
It is possible to rename it if needed.