It's recommended to use the most up-to-date firmware of the Automatchic Vision.
New firmware ensures that you have access to the newest features and latest bug fixes.
First download the latest firmware version via this link: https://my.anaac.net/support/downloads
The most recent firmware versions are: 
Make sure that all applications are closed that connect to the Automatchic Vision (Instrument Manager, Color Manager) and run the firmware upgrade by double clicking the executable: Automatchic Vision_x_x_x_xxxxx.exe
In the window that appears check the box of the connected device and click 'Start Update'.
Go here when the Automatchic Vision firmware updater generates an error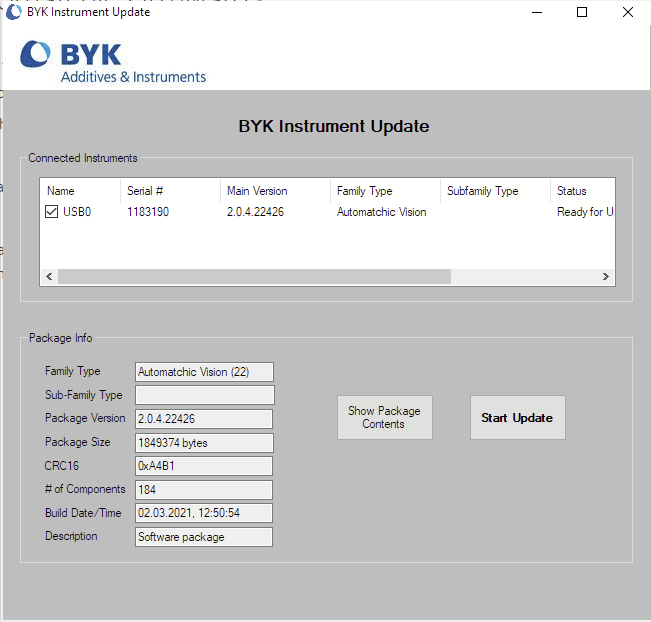 Do not disconnect the device until the status changes from "Updating" to Update Successfully Finished"